A quote from Hendrik-Jaap / Pro Infra, an advisory firm that has joined the levvr journey since the early stages. Our collaboration underlines the way we approach product development: customers & users play a central role.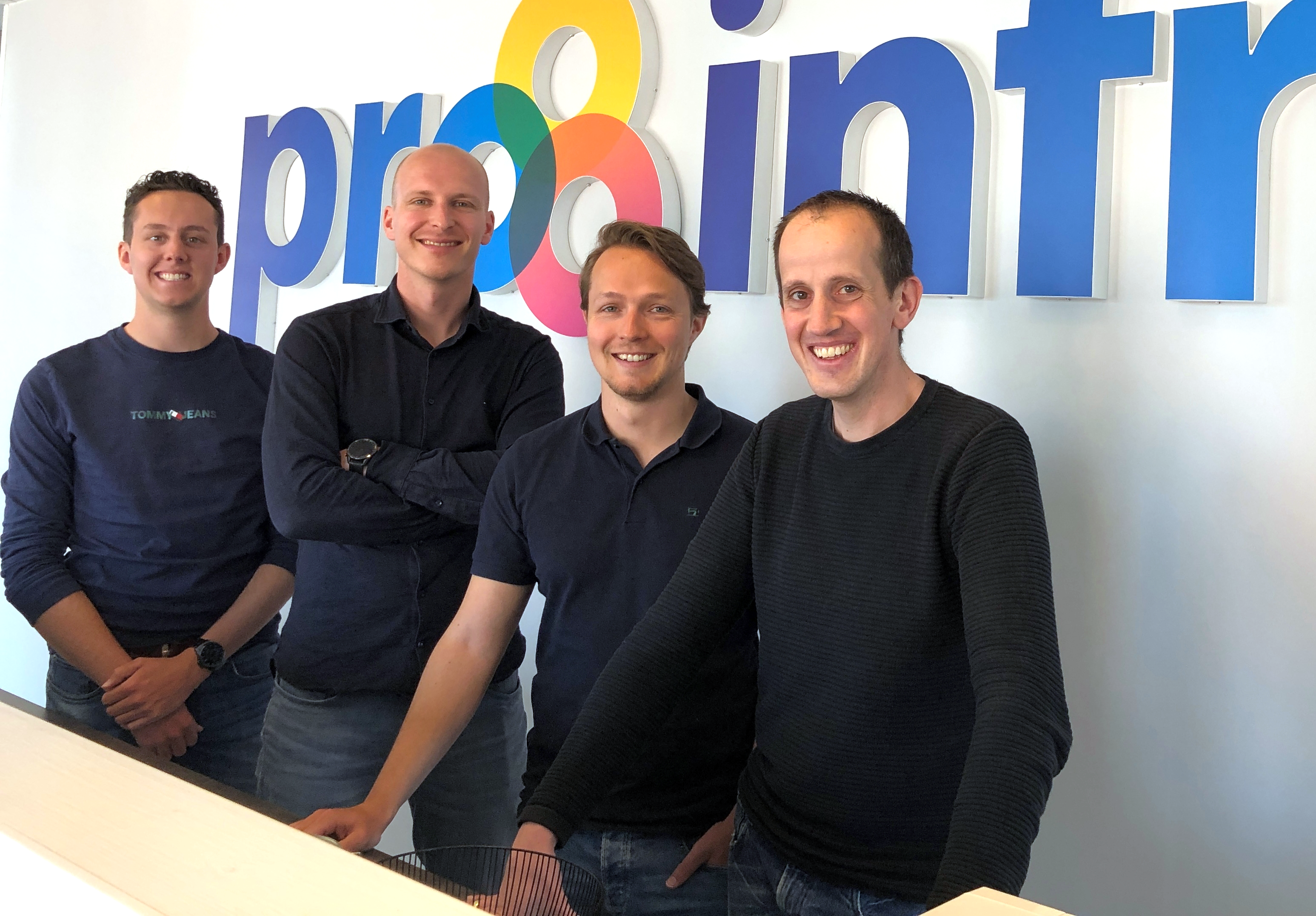 Pro Infra has a firm belief that in order to serve their customers best, they need to apply an explicit/data-driven way of working, while staying on top of digital innovations. It has been one of the key reasons for them to collaborate with levvr.
Pro Infra Business Director Hendrik-Jaap on the collaboration with levvr: "The levvr team is committed and involved, the user of the app really comes first. Feedback and wishes are answered and processed within a very short period of time. As a result, an app is being developed that is innovative in the industry and fits perfectly with the wishes and requirements of our time. By using innovative techniques, a completely new concept is created. You will notice this immediately in the lightning-fast performance of the product. Levvr has huge potential."
We truly believe that the domain expertise and data-driven vision of Pro Infra provides valuable input and feedback for the product development team. A special thanks to Hendrik-Jaap and Tim and the whole Pro Infra team, we are looking forward to continuing this journey with you.
Levvr has become Pro Infra's standard in their project organization. Soon we will share more about current projects and use cases undertaken with Pro Infra.
About Pro Infra
Designing a public environment with higher quality of life, safety and sustainability is what is driving Pro Infra. We are committed to cooperate with our clients and stakeholders on contracting, designing, engineering, and project management and control. Using innovative tools and technology we strive to bring movement to the industry.
We are professionals who want to guarantee the quality of every aspect in a project. That is why we opt for an explicit way of working: transparent and traceable using a tailor-made online environment. We tell you honestly what we can do and what we will deliver. In this way we work more efficiently and our customers know our progress at all times.
About levvr
We're the no-code platform for the construction industry that will revolutionize the way engineering teams work.

As the construction industry is transitioning from a document-driven to a data-driven way of working, levvr enables companies to transform this data into knowledge. This allows them to work smarter with each project delivered and unlock the full potential of their engineering teams.

Curious to learn how? Get in touch for a demo!